Waheguru ji ka Khalsa, Waheguru ji ki Fateh. In spite of all attempts to subvert the very belief system of the Sikhs and to eradicate them, they continue to flourish as a global community. Sadly, there are simply not enough memorials to commemorate the achievements and sacrifices of the Sikhs then Khalsa and hence in Birgunj Nepal, a new proposal has been put forward to build a gurudwara to preserve our spirituality and belief.
The above photos are of Guru Nanak Satsang in Birgunj currently under-construction
Please read more about us for more information and to donate. You can also view the complete Photo Gallery. Your support is highly appreciated.
History of
Sikhism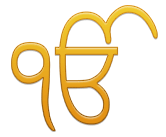 Guru Nanak (1469–1538), the founder of Sikhism, was born in the village of Rāi Bhōi dī Talwandī, now called Nankana Sahib (in present-day Pakistan). His father, Mehta Kalu was a Patwari, an accountant of land revenue in the employment of Rai Bular Bhatti, the area landlord. Nanak's mother was Tripta Devi and he had one older sister, Nanaki. His parents were Khatri Hindus of the Bedi clan. As a boy, Nanak was fascinated by God and religion. He would not partake in religious rituals or customs and oddly meditated alone. His desire to explore the mysteries of life eventually led him to leave home and take missionary journeys. In his early teens, Nanak caught the attention of the local landlord Rai Bular Bhatti, who was moved by his amazing intellect and divine qualities. Rai Bular was witness to many incidents in which Nanak enchanted him and as a result Rai Bular and Nanak's sister Bibi Nanki, became the first persons to recognise the divine qualities in Nanak. Both of them then encouraged and supported Nanak to study and travel.
Sikh tradition states that at the age of thirty, Nanak went missing and was presumed to have drowned after going for one of his morning baths to a local stream called the Kali Bein. One day on his arrival, he declared: "There is no Hindu, there is no Muslim" (in Punjabi, "nā kōi hindū nā kōi musalmān"). It was from this moment that Nanak would begin to spread the teachings of what was then the beginning of Sikhism. Although the exact account of his itinerary is disputed, he is widely acknowledged to have made four major journeys, spanning thousands of miles, the first tour being east towards Bengal and Assam, the second south towards Tamil Nadu, the third north towards Kashmir, Ladakh, and Tibet, and the final tour west towards Baghdad and Mecca.
Nanak was married to Sulakhni, the daughter of Moolchand Chona, a rice trader from the town of Bakala. They had two sons. The elder son, Sri Chand, was an ascetic, and he came to have a considerable following of his own, known as the Udasis. The younger son, Lakshmi Das, on the other hand, was immersed in worldly life. To Nanak, who believed in the ideal of rāj maiṁ jōg (detachment in civic life), both his sons were unfit to carry on the Guruship.

Continue reading...